ACTS for EVERYONE
This spring, St. George's Church is going to jump into yet another of our signature PARISH-WIDE engagements with one book of the Bible. This spring we're tackling ACTS, the exciting story of God's work through the first apostles after Jesus's ascension. Not just Bible Studies, but EVERYTHING WE DO – our committees, our outreach, our business meetings, our fellowship, our family ministries will be shaped by this engagement with JOHN.
We're offering discounted copies of Tom Wright's Acts – $15 will get you part 1 and part 2! The program is ubiquitous (it's everywhere) but it's also flexible. You can go as fast or as slow as you'd like. We'll offer easy-to-use reading schedules running January to May – but it's really up to you! Move at your own pace.
A suggested reading schedule is at the bottom of this page.
Sign up for your copies of Acts for Everyone in the Welcome Lounge, Dec 2 to Dec 23.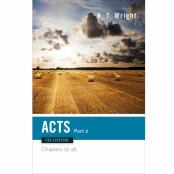 Books will be available for those who signed up starting Sunday January 13. *You pay $15 when you are given the 2 books (normally these sell for much more!).
Please know, however, that our parish "big read" is of ACTS… Wright's book is meant to help. Also Wright's commentary only scratches the surface of what we've got planned – and if you'd rather not read the commentary, that's ok, because Acts Gospel will be unavoidable this spring!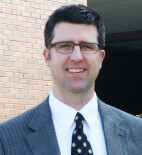 Sunday, January 20 The Rev. Dr. David Watson, Professor of New Testament at United Theological Seminary will be teaching in the parish hall at 9:30 and preaching at 10:30. Dr. Watson, who has been our guest scholar in the past, is a noted writer and teacher, academic dean of the seminary, and an ordained pastor in the United Methodist Church. He will be ushering us into the Acts.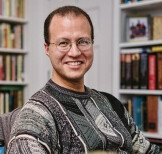 Sunday, April 28 The Rev. Dr. David deSilva, Professor of New Testament at Ashland Theological Seminary will be teaching at 9:30 and preaching at both 8am and 10:30am services. Dr. deSilva has written a number of books on scripture as well as one on the spirituality of the Book of Common Prayer. His visit will be part of our St. George's Day Celebration! While Dr. Watson will be the opening scholarly voice, Dr. deSilva will help us as we come toward the close of our program (though we won't wrap up until the end of May).
ACT FOR EVERYONE

SPRING 2019

*Remember this is a SUGGESTED schedule.

The most important thing is to read the

Biblical text at your pace.

The suggestion here is to read the material by the Sunday listed to the left, thus finishing Acts by May 26.

1/13

Start Up! 9:30am — Reconnecting with each

other and introducing ACTS

Acts

Acts for Everyone

1/20

Chapter 1

*All YOUTH & ADULTS in the Parish Hall at 9:30

Part 1, p1-20

Special Guest at 9:30

The Rev. Dr. David Watson from United Seminary

1/27

Chapter 2

p20-47

2/3

3:1—4:31

p47-73

2/10

4:32—6:7

p73-101

2/17

6:8—8:3

p101-124

2/24

8:4—9:42

p124-155

3/3

10:1—11:30

p155-180

3/10

12:1—13:12

p181– Part 2, p7

3/17

13:13—14:28

p7-36

3/24

15:1-16:10

p36-60

3/31

16:11—17:21

p60-85

4/7

17:22—18:28

p85-109

4/14

19:1-20:27

p109-133

4/21

EASTER

Sabbath / Catch-Up

4/28

20:28—22:22

*All YOUTH & ADULTS in the Parish Hall at 9:30

p134-161

Special Guest at 9:30

The Rev. Dr. David deSilva from Ashland Seminary

5/5

22:23—24:9

p161-184

5/12

24:10—26:11

p184-209

5/19

26:12—27:44

p209-234

5/26

Chapter 28 (end)

p234-249 (end)