YOUTH MINISTRY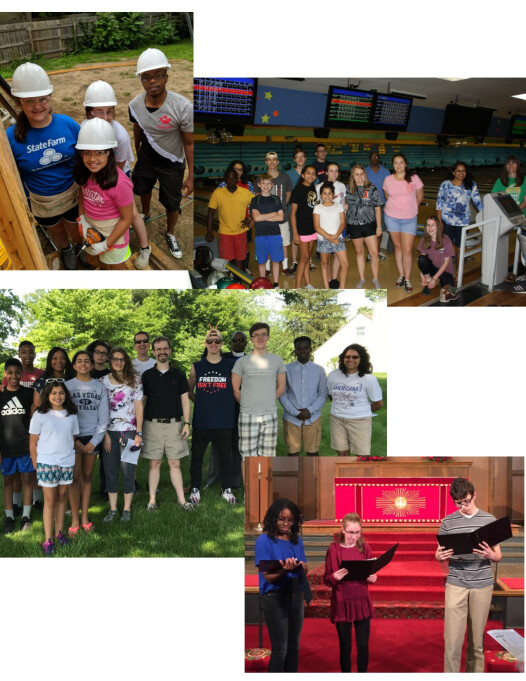 Like other Family Ministries at St. George's Church, Youth Ministry is cooperatively led by parents and the associate rector. Parents, youth, and the Rev. Dr. Cal Lane gather on a regular basis to share leadership, plan events, and form a close-knit community of disciples who are responsible to each other. We believe that parents are the chief disciple-makers of their children and our ministries seek to empower, encourage, and equip parents in their mission and ministry to and with their youth.
Youth Ministry includes Sunday morning Bible Studies during the school year (Sept 11, 2022 - May 28, 2023) as well as various other youth fellowship activities. These include fun activities like laser web, bowling, and canoe trips and service work for St. Vincent dePaul and Habitat for Humanity.
Our Youth Bible Study meets during our Sunday education hour (10am-10:45) in our newly renovated youth room in the lower level education wing. This is the same time as our education programs for children and adults. There is something for every member of your family at that time. Youth Bible Study is led by the Rev. Dr. Cal Lane.
Email to learn more.
Upcoming Winter Youth Events
Sunday, Jan 29, 6pm -- Confirmation Kick-Off Dinner (High School Youth & Adults)
Sunday, Feb 5 - Youth gather with Adults for the Parish Annual Meeting, 10am
Friday Feb 10 & Saturday 11 - Youth Retreat